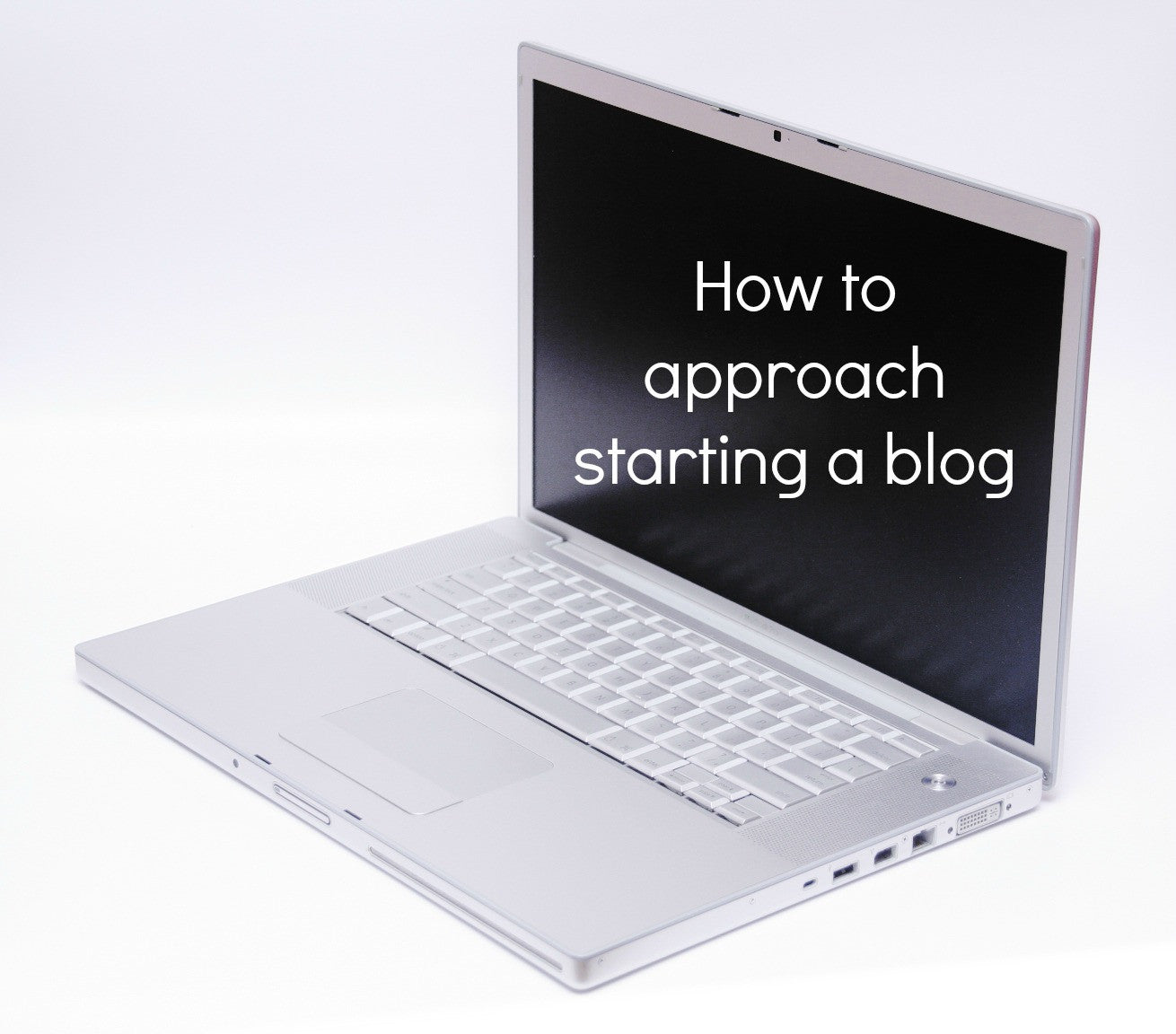 How to approach starting a blog
Yesterday, Rob shared how blogging has been beneficial for him. Today, he talks about how to go about getting started.
I would like to start blogging, but how?
Before I get into the most popular blogging systems, there are a few things you will need to have thought about prior to signing up for any blogging site.
Give careful thought to a creative title. This will be the first thing that people will see when they visit your blog. Your title should describe what your blog is all about. For example, my personal blog is titled "Lost and Tired". I chose that title because it describes how I feel being a special needs parent much of the time. Many people are able to relate and the title stands out.
After you create a title for your new blog, you'll need to start thinking about the content you will be publishing. If you choose to make your blog public, you will likely want to publish posts that will attract readers and provide them with interesting and engaging read, which will keep them coming back. One the other hand, if your blog will be private and only you will have access to it, the content doesn't matter.
The last thing I would recommend thinking about, prior to launching your blog, is researching the available blogging platforms. Basically, this is where your blog will be created and maintained. It's important to research because every platform is different and offers a unique experience. Choosing a blogging is very much like buying a new pair of shoes. You should try them on before buying them. You won't have to pay for your blog as most, if not all, offer free service. However, by researching them, you can find the platform that you are most comfortable with and fits you best.
I wanted to share with you two great options for getting started as a blogger. There are many more options available however, these are by far the most popular.
Wordpress is a very popular and free blogging system. Sign up is free and it's free to use after. I have personally used Wordpress for many years and I love it. I find it to be a fantastic and user friendly medium in which to share my thoughts and experiences with the world. Wordpress is extremely customizable and there can be a bit of a learning curve.
If you want to give Wordpress a try simply visit their sign up page and enter the title you have chosen for your new blog. After that, Wordpress will guide you through the rest of the process. Be sure to choose the free option. There are paid versions for more experienced bloggers but when you're just starting the free option is a great place to begin.
Something else that I really appreciate about Wordpress is their mobile apps. The app exists for almost every smartphone or tablet and allows you to post or otherwise manage your blog from anywhere. My blog, www.lostandtired.com is almost completely run from my Samsung Galaxy S III android powered smartphone.
Blogger is another great choice for both new and more experienced bloggers. Blogger is owned by Google and can be linked to your existing Gmail account. Google has done a great job of making Blogger a great blogging system. Blogger is much easier to use than Wordpress, at least at first. On the flip side of the coin, there aren't as many options.
To sign up for Blogger, you will need to use your existing Google/Gmail account or create a new one.
Simply follow the directions and begin so by entering the title for your new blog.
Blogger also has a great mobile app for Android devices as well. This allows you access to your blog from your anywhere, using your mobile device. This is very convenient as it allows for posting to your blog while away from your computer.
The reality is that you can't go wrong with either one of these options. Both Wordpress and Blogger are both fantastic choices to begin your blogging life with. It simply comes down personal preference and which system fits you best. This should get you started and help you to become the newest member of the blogosphere. I have found blogging to be such a rewarding experience and have help guide many people through the process of getting started. If you should have any questions about starting a blog, please don't hesitate to contact me. I'm always happy to help.