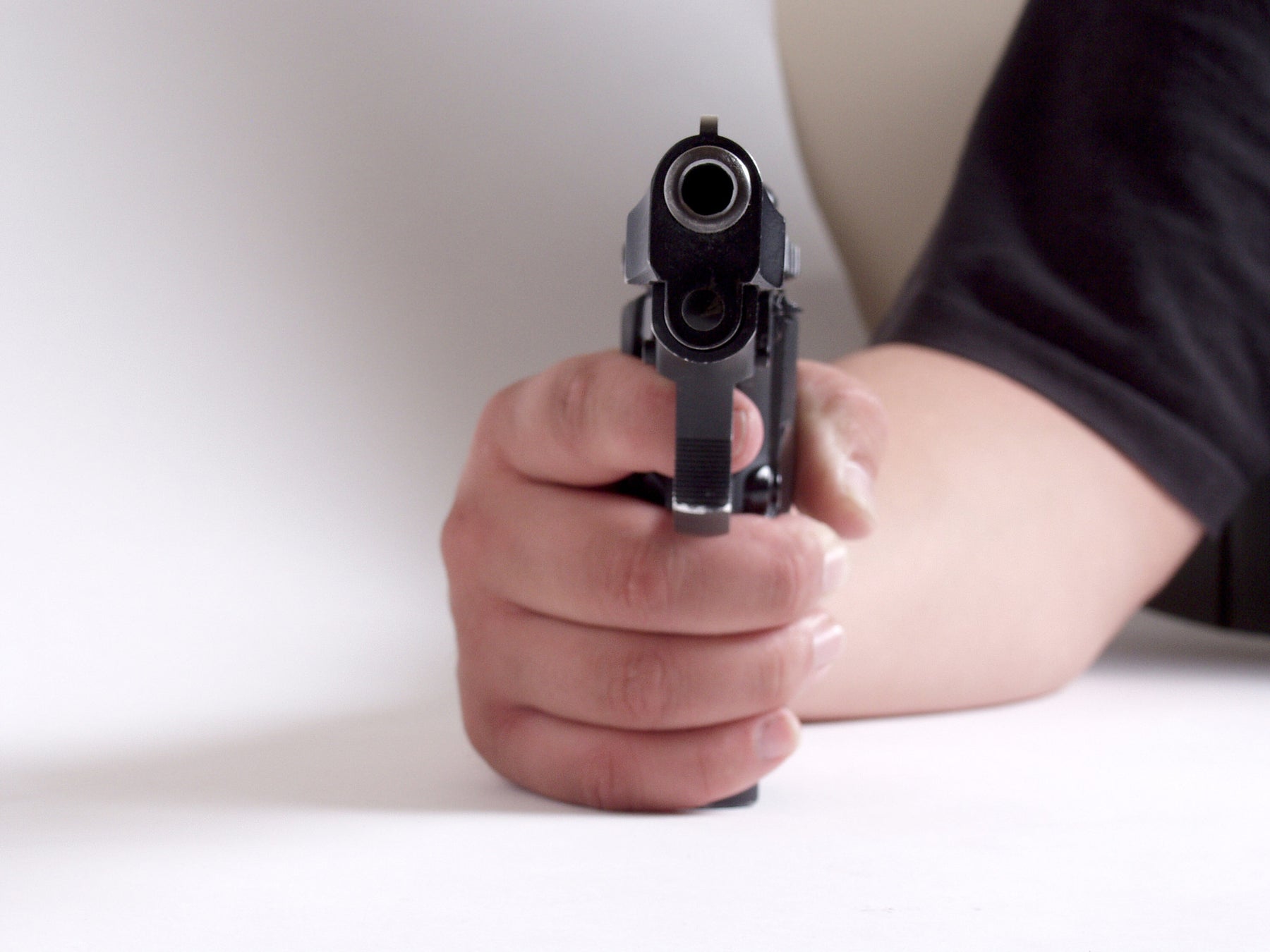 Houston School Shooting Suspect Lists Bullying as Reason for Bringing a Gun to School
[caption id="attachment_896" align="alignleft" width="300" caption="Image courtesy of mconnors"]
[/caption]At his arraignment this past Wednesday, Houston-area 18-year old Warren Lewis claimed he was, "scared for my life and feared for my family's life" when he brought a
gun
to North Forest High School on Tuesday. In the midst of a hallway altercation, Lewis, who was voted this year's homecoming king, shot a 16-year-old student in the leg. The victim, who was merely a by-stander to the argument, is expected to make a full recovery.
Not the First Time
This is not the first gun-related incident at North Forest High, a school ranked "unacceptable" for the past six years because of its academic scores and economic struggle. A few months ago, another student brought a gun to school, but neither fired nor brandished it before it was reported to school officials. Though North Forest does employ the use of metal detectors at its entrances, the school felt that this isolated incident did not require further study. Apparently they were wrong.
Lewis claims that he brought the gun to school this past Tuesday because of constant threats that he received from a group of boys at school. Both Lewis and his mother, Yolanda Domino, claim that formal bullying complaints were filed with the school. North Forest spokeswoman Sue Davis, however, claims no such paperwork exists.
Bullying as a Catch-All Response
In the wake of the disturbing number of bullying-related incidents that have transpired over the past few years, the automatic response to blame bullying and bullies is certainly justified. One need not look far to see the devastating effects that bullying can have on children and teens over the course of their lives. Yet, like the famous child story
The Boy Who Cried Wolf
, the use of bullying as an out for the justification of
violent
and irrational behavior is just as concerning. Whether Lewis was being bullied or not, and that seems highly doubtful, the use of violence to "solve" that problem is unacceptable, especially considering the victim in this matter who was merely an innocent bystander. Incidents like this one beg the question of what we define as bullying and how we should approach the "cry wolf" response. As anyone in law enforcement can tell you, though
domestic violence
and hate crimes are very real, there are also people willing to label an incident as such in order to garner undeserved sympathy. What this case in Houston seems to show is that bullying is no different. As educators, we have worked diligently to put together timed, appropriate responses to bullying incidents. North Forest, like many schools, has a formal reporting process which Lewis seems to have failed to employ. If bullying was taking place, the proper response was for this boy to use the system before taking matters into his own hands. I know at least one Texas 16-year-old who would agree with me, do you?