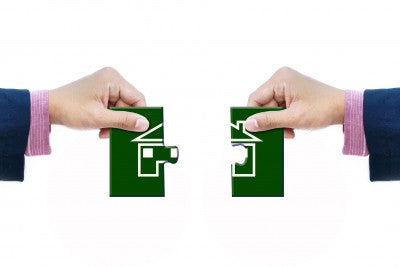 Four Ways Classroom Teachers Can Include Students and Families Coping with Divorce
[caption id="attachment_680" align="alignright" width="400" caption="Pay attention to the dynamics of a broken home."]
[/caption] The news lately has been filled with images
divorce
thanks to Kim Kardashian and Kris Humphries (I know, I don't care either, but a lot of people or at least media outlets do). While the comings and goings of celebrities in the realm of marital bliss should hardly register on most educators' radar, the issue that it brings up is significant for this blog as well as our lesson plans.
The Same Statistics
The most recent numbers from the
National Center for Health Statistics
aren't exactly surprising. From the years of 2000-2009, 3.5
divorces
were recorded for every 6.8 marriages, the 50/50 chance many of us take when saying "I do" holding steady for another decade. Numbers and personal relationships aside, however, as educators we have an even greater attachment to these statistics. Essentially, what this says is that children in our classrooms have a 50/50 chance of coming to school each day after leaving behind a
divorced
parent, and these numbers do not even consider foster children, children raised by grandparents or children whose parents were never married in the first place.
Including All Members of Divorced Families
This means that the atmosphere in the classroom needs to reflect the reality of the children who inhabit it. Aside from emotional support for obviously troubled students, there are clear physical and cognitive changes that we can make in our classrooms that will help better reflect this vast landscape of
divorced
and other non-traditional families who trust their children's minds to us each day. I offer the following suggestions that you can use to help reach out and include all of the members of
divorced
and non-traditional families present in your classroom.
Schedule Parents Night around Multiple Schedules Traditionally, Parent Night was a once-a-year occurrence, usually scheduled in the evening. However, many working class families work evening and night jobs, and non-custodial parents especially are more likely to take shifts outside school hours since they are not responsible for child care. Consider offering Parent Night on more than one date for these cases. This will also allow divorced parents to attend separately if they so desire.
Get to Know the Situation As a classroom teacher, especially in the younger grades where you serve as a surrogate parent from 9-3, asking simple, non-invasive questions about family structure can help you to identify students who are in divorced and non-traditional situations as well as those whose home lives have changed throughout the year. Consider sending out a simple questionnaire that includes information like parent names and contact information as well as relationships and guardianship information. This questionnaire should be done periodically throughout the year to track students whose situations have changed.
Send Notes to Both Homes The information that you gain from a basic questionnaire should include where to send school correspondence and the custody situation with the other parent. Based on these answers, you may want to consider gathering the mailing and email addresses of both parents so that you can communicate freely with them individually in regards to their child's progress as well as invite them school activities. The extra effort of adding this additional address to your mailing lists can go a long way in making the non-custodial parent feel included and eliminate the communication "middle man" of the child or other parent who may forget or neglect to deliver a message.
Consider Telephone Conference Calls On a similar note, the scheduling of Parent/Teacher conferences should make every effort to include both parents and other guardians involved in the child's life. In some cases, this may mean scheduling multiple conferences for one child or having a telephone conference with the non-custodial parent. The extra effort here can help to dispel tension between the divorced spouses when necessary. Also, when a child is having trouble, either academically or socially, speaking to both parents may help you to gain additional insight to the situation (there are two sides to every story, remember) and recruit additional help in reaching out to the child in need.
Families 2.0
In the 21
st
century, many of us take for granted the reality of differing family situations. Whether you are a child of
divorce
, long-marriage, or a single parent, can impact your perception of the difficulty that each situation can bring.
Divorce
is different for each couple and each child, and the effects of it can last a life time. As a classroom teacher, you can only do so much to help the situation, but chief among your duties is providing consistency and routine for a child who may feel lost at home. In addition, making a conscious effort to include
all
members of the
divorced
family in school events can provide that same sense of normalcy for the child and ultimately impact his or her performance in the classroom and beyond.