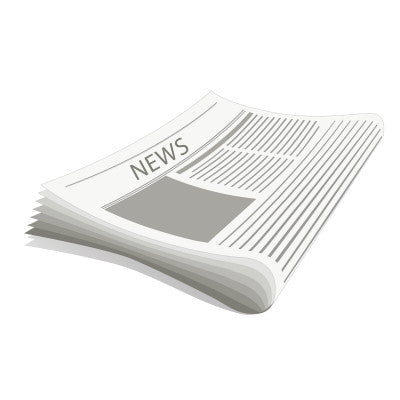 ChildsWork News, May, 9, 2012: Two Reports on Teens and Drugs
The topic of drug use among adolescents continues to cause pain and confusion for parents, teachers, and society as a whole. Despite the rally cry of the 1990s anti-drug movement and the subsequent efforts to engage in combat on the War on Drugs in a seemingly endless stream, drug use among teens and young adults continues to
ravage young lives
and deplete the resources of our society. That's why continued research on both the outcomes and the attitudes towards drugs are an important element of the education and medical fields. If we want to curb drug use among young people we must understand
why
they turn to drugs and
what
dangers those drugs pose both now and in the future. In that vein, I am presenting two articles this morning. The first reviews a
study
from the American Psychological Association discussing a study on male teens' attitudes towards commonly used drugs such as performance-enhancing drugs and steroids as compared to
prescription stimulants
used for academic work. The article, "Judging Cheaters: Is Substance Misuse Viewed Similarly in the Athletic and Academic Domains?" unlike many other comparisons among drug use, specifically addresses the difference between using drugs for an edge in
sports
over school. That majority of college males thought the latter was okay is a major cause for concern. The next article comes from the Royal College of Surgeons in Ireland (RCSI). In a new research project led by Physiologist Dr. Aien Behan the effects of the use of
marijuana
or cannabis among adolescents were measured in terms of brain function and activity. The results show a positive correlation between cannabis use and the areas of the brain that are also affected by schizophrenia. This information is also important since, as Dr. Behan explains, "Increased knowledge on the effects of cannabis on the brain is critical to understanding youth mental health both in terms of psychological and psychiatric well-being." Understanding teen and young adult drug use is clearly important in the educational sector. Hopefully these two articles will help you all to think about what moves can be made or changes implemented in order to reduce these occurrences over the long run. What are your feelings about the information in these reports?
Male College Students Believe Taking Performance-Enhancing Drugs for Sports Is More Unethical than Using Stimulants to Improve Grades
From the
American Psychological Association
via Newswise In the eyes of young college men, it's more unethical to use steroids to get an edge in sports than it is to use prescription stimulants to enhance one's grades, according to new research published by the American Psychological Association. And students who had themselves used stimulants without a prescription were more inclined to see such drug use as acceptable, according to the findings, which were published online in the APA journal
Psychology of Addictive Behaviors
. This is one of the first studies to compare perceptions of off-label prescription drug use with perceptions of steroids performance enhancers. "This is consistent with the idea that using performance enhancers is viewed as less ethical in the sporting world than in the academic world," said the study's lead author, Tonya Dodge, PhD, of George Washington University. "Interestingly, the students in our study considered off-label prescription drug use as more effective for success than using steroids." Approximately 1,200 college freshmen (73 percent white) at Pennsylvania State University answered a questionnaire that presented two scenarios. One described "Bill," a sprinter for his college track team who does not have a lot of time to train before the championship meet and is worried he won't be able to improve. He gets steroids from a friend and ends up performing better than expected and wins the championship race. The second scenario presents "Jeff," a college student facing midterm exams who is worried that his grades in class may be low. He doesn't have much time to study so he gets some Adderall, a prescription stimulant, from a friend who tells him it will help him focus at exam time. Jeff takes the pills and ends up getting better midterm grades than he expected. After reading both scenarios, the students were asked how strongly they agreed or disagreed with four statements: "Bill/Jeff is a cheater for using steroids/Adderall," and, "Taking steroids/Adderall was necessary for Bill/Jeff to do well." The students were also asked if they had ever misused prescription stimulant drugs, such as Adderall, Ritalin or Dexedrine, or if they had ever used steroids. Less than 1 percent of the sample reported having ever used steroids while about 8 percent said they had misused prescription stimulants in the last 12 months. This compares to 8 percent to 34 percent of college students who have reported misusing prescription stimulants and 1.5 percent of adolescents and young adults who have misused anabolic steroids. The researchers also asked the men if they had played a sport in high school to determine if that would affect their judgments. Participants significantly rated Bill, the steroid user, as more of a cheater than Jeff, the prescription drug user. This difference got bigger if the students reported having misused prescription stimulants themselves in the past or if they had played a sport. Overall, the students were more likely to consider Jeff's Adderall use more necessary to succeed than Bill's steroid use regardless of whether they had misused prescription stimulants in the past or had played a sport. "One reason students may have felt Adderall was more necessary than steroids for success is because people may believe intelligence is less malleable than athletic ability. This view of intelligence might have led the students in this study to believe that taking Adderall would increase intellectual capacity," said Dodge. "This research can help mold future prevention efforts around off-label prescription stimulant use in the academic world." The American Psychological Association, in Washington, D.C., is the largest scientific and professional organization representing psychology in the United States and is the world's largest association of psychologists. APA's membership includes more than 137,000 researchers, educators, clinicians, consultants and students. Through its divisions in 54 subfields of psychology and affiliations with 60 state, territorial and Canadian provincial associations, APA works to advance psychology as a science, as a profession and as a means of promoting health, education and human welfare.
New Research Demonstrates How Cannabis Use during Adolescence Affects Brain Regions Associated with Schizophrenia
From the
Royal College of Surgeons in Ireland
New research from the Royal College of Surgeons in Ireland (RCSI) published in Nature's Neuropsychopharmacology has shown physical changes to exist in specific brain areas implicated in schizophrenia following the use of cannabis during adolescence. The research has shown how cannabis use during adolescence can interact with a gene, called the COMT gene, to cause physical changes in the brain. The COMT gene provides instructions for making enzymes which breakdown a specific chemical messenger called dopamine. Dopamine is a neurotransmitter that helps conduct signals from one nerve cell to another, particularly in the brains reward and pleasure centres. Adolescent cannabis use and its interaction with particular forms of the COMT gene have been shown to cause physical changes in the brain as well as increasing the risk of developing schizophrenia. Dr Áine Behan, Department of Physiology, RCSI and lead author on the study said 'This is the first study to show that the combined effects of the COMT gene with adolescent cannabis use cause physical changes in the brain regions associated with schizophrenia. It demonstrates how genetic, developmental and environmental factors interact to modulate brain function in schizophrenia and supports previous behavioural research which has shown the COMT gene to influence the effects of adolescent cannabis use on schizophrenia-related behaviour's. The three areas of the brain assessed in this study were found to show changes in cell size, density and protein levels. 'Increased knowledge on the effects of cannabis on the brain is critical to understanding youth mental health both in terms of psychological and psychiatric well-being,' Dr Behan continued.