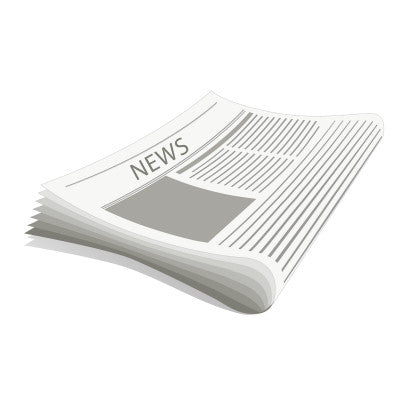 ChildsWork News, May 15, 2012: New Mouse Model for ADHD and Controversy over ACT Testing Accommodations
In this morning's aggregation, I want to present two interesting articles about special needs issues that indirectly affect us all in the education community. The first article comes from researchers at Oregon Health and Science University (OHSU) along with Oregon National Primate Research Center. There, scientists have developed a new breed of mouse that is designed to mimic the behaviors found in
ADHD patients
. The use of these mice to further study the disease's human manifestation could mean major advancement in treatment of ADHD. The next article was a feature story in the Sunday, April 29
th
edition of
The Chicago Tribune
. Below, I present only an excerpt of a long story in which the number of Illinois high school students receiving special accommodations on the ACT exam is investigated. As all special ed. teachers know all too well, the purpose of these accommodations is to level the playing field for those students who struggle with a learning disability or some other problem that prevents them from performing at optimal levels during regular
testing situations
. However, the investigation outlined in this article reveals that a disproportionate number of white and affluent students are receiving these accommodations, which most often includes an increased allotment of time for the exam. As a result, these students are preforming quite well, generally scoring in the 30s for a test that maxes out at a score of 36. While the purpose of accommodations is certainly clear and the use of them more than needed, the results of this study are still troubling. What does it say when only one demographic is receiving help on these exams, whether they need it or not?
OHSU Researchers Develop New Animal Model for One of the Least Understood Medical Issues: ADHD
From an
OHSU
press release The number of attention deficit hyperactivity disorder (ADHD) cases in the United States are exploding. According to a 2011 statement by the Centers for Disease Control and Prevention, nearly one in 10 American children is diagnosed with the disorder. To better understand the cause of ADHD and to identify methods to prevent and treat it, researchers at Oregon Health & Science University (OHSU) and OHSU's
Oregon National Primate Research Center
have developed a new form of specially bred mouse that mimics the condition. The research is published in the current edition of the
PLoS ONE
, a journal of the Public Library of Science. The research, led by OHSU and ONPRC scientists Jacob Raber, Ph.D., and Sergio Ojeda, D.V.M.
,
found that mice carrying a certain mutated form of gene displayed the human-like symptoms of ADHD. The scientists believe that mice bred with this unique genome can greatly assist in research to combat ADHD. The specific gene that was studied in this research is called SynCAM1, which is found in glial cells — a type of cell in the central nervous system involved in cellular communication. The researchers found that mice carrying a dominant/negative form of the gene were hyperactive. The mice displayed enhanced and more frequent activity during rest periods. In addition, the mice exhibited reduced anxiety, similar to
children diagnosed with ADHD
. The mutated gene caused these conditions because it blocks the actions of the normal gene. "While some animal models for ADHD exist, they are far from perfect," explained Raber, a professor of behavioral neuroscience and neurology in the OHSU School of Medicine and an affiliate scientist at ONPRC "For instance, a rat model of this condition displays high blood pressure also known as spontaneous hypertensive rats or SHR, which is not observed in humans with ADHD. When hypertension is eliminated by crossing SHR rats to another commonly studied rat breed, the resulting rat has normal blood pressure but no longer responds to the methylphenidate in a way that humans with ADHD do." "We believe that this animal model may more closely mimic ADHD and shed new light on this condition," added Ojeda, a senior scientist at ONPRC. The ONPRC, National Institutes of Health and the National Alliance for Research on Schizophrenia and Depression funded this research.
Many Illinois High School Students Get Special Testing Accommodations for the ACT
By Diane Rado, for the
Chicago Tribune
An unusually large number of Illinois public high school students — at least 1 out of 10 juniors — received extra time or other help to boost their scores on the ACT, including high achievers at some of the state's elite schools. At powerhouse New Trier Township High School on the North Shore, the highest number in the state, 170 juniors — or 1 in 6 test takers — got special testing accommodations last year. Almost 1 in 5 students who took the crucial college entrance exam at affluent Highland Park, Deerfield and Lake Forest high schools got assistance during state testing last spring, according to data not previously released to the public. Dozens of those students scored in the 30s out of an ACT maximum of 36, raising questions about the edge some students are getting in the stiff competition to get into top colleges. The accommodations, including extra hours and even multiple days to finish the exam, are designed to even the playing field for students who struggle with tests because of disabilities. The vast majority of juniors tested with accommodations got below-average or abysmal scores last year, the data show. Attorney Charles Fox, who specializes in special education law and advocacy in the Chicago area, said scoring in the 30s is possible but unlikely for those eligible for testing assistance. "I have never had a student in my caseload who has not struggled even with accommodations," said Fox, who has a disabled son. Controversy has swirled for years about which students deserve special help. A 2000 California audit concluded that those getting college entrance testing accommodations "were disproportionately white, or were more likely to come from an affluent family or to attend a private school." More than a decade later, the Tribune's review of data obtained under open records laws indicates that's true in Illinois, where the percentage of test takers with accommodations doubled the national average. Schools in wealthy enclaves with predominantly white students were at the top of the list when it comes to students getting ACT testing accommodations in Illinois, the 2011 data show. Bev Johns, a longtime special education advocate in Illinois, said she wasn't surprised. "Parents in affluent areas know their rights and know how to obtain services," she said. "There are a lot of protections built in so that children should not be being incorrectly diagnosed," Johns added. The scores of students who receive accommodations are not flagged when they're sent to college admissions offices, so the schools don't know whether someone got extra help, according to the ACT company. Students can apply for special assistance if they have reading or anxiety disorders, attention deficit problems, physical disabilities and a host of other impairments. Accommodations range from large-type testing booklets to cassettes, DVDs or testing scripts that administrators read to students to the most frequently requested accommodation: more time. Students can get anything from 50 percent extra time to multiple days to complete the exam. It usually takes about three hours to finish the main English, math, reading and science sections, excluding breaks and instructions. The current junior class took the ACT last week, but students with special accommodations can test until May 8. "Double time on the ACT is like a dream," said Jed Appelrouth, whose Atlanta-based tutoring firm assists students in the Georgia, New York and Washington areas. "In my experience, every time (students) get extra time, they do better." State data analyzed by the Tribune showed that:
New Trier, Oak Park and River Forest High School in west Cook County and Lake County's Stevenson High School had the most students who tested with accommodations and posted scores in the 30s.
One Chicago Public Schools student who received special testing assistance got a rare perfect score of 36. The student's school was not identified.
At many Chicago public schools, no students got accommodations. At four schools with high poverty levels, 21 to 25 percent of the students got special assistance, but none scored at the national ACT average of 21, and many posted well below that.
Twelve schools, 11 in the Chicago suburbs, had 100 or more juniors getting accommodations for the 2011 ACT.
Overall, more than 15,000 11th-graders in public schools — more than 10 percent of almost 146,000 tested — got special accommodations.
Nationally, 5 percent of the exams were taken with accommodations in 2010-11, according to ACT, compared with 3.5 percent in 2007-08, officials said. ACT spokesman Ed Colby said the large and diverse testing pool in Illinois, as well as in other states where students are tested as part of state exams, has sparked a rise in the number of requests for special accommodations, as well as in the number of approvals. Read the full article
here
.