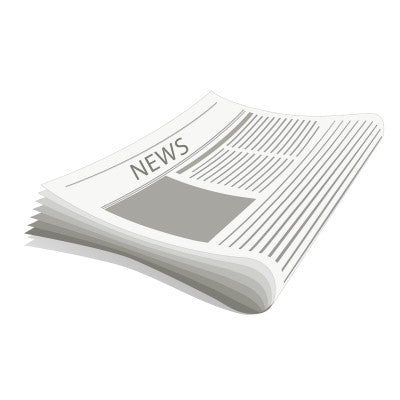 ChildsWork News, March 1, 2012: Reducing Suspensions in Maryland and another Autism Treatment Study
As we head into the weekend, I wanted to take a look at two articles that append nicely with some of the other news we've read this week. The first article comes from the
Baltimore Sun
and discusses a transition in the state of Maryland away from the "Zero Tolerance" policies of the past decade or so in the case of school suspension and
discipline
. Through extensive data analysis and consideration of federal mandates such as Race to the Top, the State School Board in Maryland has decided to rewrite its policy on school suspension. Research has found that a larger proportion of minority and special education students were subject to so-called "long term" suspensions (over 10 days). What are your feelings about "Zero Tolerance" policies for misbehavior? Is Maryland on the right track? The next article looks at yet another
treatment for autism
and related disorders, but this time through diet. The popular media (led by celebrity mom Jenny McCarthy) as long discussed the benefits of gluten-free and casein-free diets in treating the behavioral symptoms of ASD. Now, preliminary surveys among the scientific community and conducted by Penn State researchers have proven these claims accurate in some cases. This article discusses the use of gluten and casein-free diets as a means to control some symptoms of ASD due to the close relationship between the brain and the gut. The emphasis, however, is on the elimination of
both
gluten and casein from the diet, rather than one or the other. Who among of us has any experience with dietary ASD treatment? Has this proven effective?
State School Board Issues Discipline Proposal
By Liz Bowie, writing for the
Baltimore Sun
Officials would only be allowed to suspend students for more than 10 days if they believe doing so is the only way to ensure the school is kept safe, under a draft proposal released Tuesday by the Maryland state school board. The proposal is part of an attempt by the state to get school systems to reduce the number of days that students are sent home for nonviolent offenses, such as talking back, using a cell phone or being disruptive in a hallway. "It is a goal to lead the state away from such heavy reliance on out-of-school suspensions of any length of time on matters that do not include threats of violence or public safety," said James DeGraffenreidt Jr., president of the school board. The board also is calling for schools to eliminate the disproportionate number of suspensions for minorities and special education students within three years. After more than a year of study, the state school board issued a 30-page report that outlines several significant changes that would move the discipline code away from the zero-tolerance policies of the past two decades. The school board has posted the report on its website and is asking for the public to comment in the next 30 days. DeGraffenreidt said the board will introduce changes to the regulations in April. "I really think they have got it right. They demonstrate what a sea change this is going to be for all of our school systems," said Jane Sundius, education director for the Open Society Institute in Baltimore. The report also calls for the definition of long-term suspension to change from more than 10 days to 4-to-10 days. A new category of suspension, called extended suspensions, would last more than 10 days. In addition, the board proposes to do away with expulsions except in the case of a student who brings a firearm to school or uses a firearm. In the report, the board expresses concern about the disproportionate number of black and special education students who are suspended each year. School systems with high numbers of special education and minority suspensions would have to create a plan to reduce those suspensions in a year and eliminate them in three years. "We don't want kids suspended. We want the kids in school, unless there is no reasonable alternative," DeGraffenreidt said. "We are not dictating what happens, but we are giving them clear guidance on what we think is a reasonable way to rethink the use of disciplinary approaches, in light of the goal of having every student achieve career and college readiness." In other business, the school board also approved standards for gifted and talented education, despite concerns that the standard does not go far enough to require school districts to ensure that minorities and students learning English as a second language are fairly represented among the gifted. The standards require schools to identify students in pre-kindergarten who may need gifted classes in the future. Board members also said they will ask school districts to report on the numbers of minority students in their gifted programs. Schools also would have to offer consistent opportunities for gifted students throughout their education.
Some Children with Autism May Benefit from a Gluten-Free, Casein-Free Diet
From
Medical News Today
A gluten-free, casein-free diet may lead to improvements in behavior and physiological symptoms in some children diagnosed with an
autism
spectrum disorder (ASD), according to researchers at Penn State. The research is the first to use survey data from parents to document the effectiveness of a gluten-free, casein-free diet on children with ASD. "Research has shown that children with ASD commonly have GI [gastrointestinal] symptoms," said Christine Pennesi, medical student at Penn State College of Medicine. "Notably, a greater proportion of our study population reported GI and allergy symptoms than what is seen in the general pediatric population. Some experts have suggested that gluten- and casein-derived peptides cause an immune response in children with ASD, and others have proposed that the peptides could trigger GI symptoms and behavioral problems." The team - which included Laura Cousino Klein, associate professor of biobehavioral health and human development and family studies - asked 387 parents or primary caregivers of children with ASD to complete a 90-item online survey about their children's GI symptoms,
food allergy
diagnoses, and suspected food sensitivities, as well as their children's degree of adherence to a gluten-free, casein-free diet. The team's results appeared online this month in the journal
Nutritional Neuroscience.
Pennesi and Klein and their team found that a gluten-free, casein-free diet was more effective in improving ASD behaviors, physiological symptoms and social behaviors for those children with GI symptoms and with allergy symptoms compared to those without these symptoms. Specifically, parents noted improved GI symptoms in their children as well as increases in their children's social behaviors, such as language production, eye contact, engagement, attention span, requesting behavior and social responsiveness, when they strictly followed a gluten-free, casein-free diet. According to Klein, autism may be more than a neurological disease - it may involve the GI tract and the immune system. "There are strong connections between the immune system and the brain, which are mediated through multiple physiological symptoms," Klein said. "A majority of the pain receptors in the body are located in the gut, so by adhering to a gluten-free, casein-free diet, you're reducing inflammation and discomfort that may alter brain processing, making the body more receptive to ASD therapies." The team found that parents who eliminated all gluten and casein from their children's diets reported that a greater number of their children's ASD behaviors, physiological symptoms and social behaviors improved after starting the diet compared to children whose parents did not eliminate all gluten and casein. The team also found that parents who implemented the diet for six months or less reported that the diet was less effective in reducing their child's ASD behaviors. According to the researchers, some of the parents who filled out the surveys had eliminated only gluten or only casein from their children's diets, but survey results suggested that parents who completely eliminated both gluten and casein from their child's diet reported the most benefit. "While more rigorous research is needed, our findings suggest that a gluten-free, casein-free diet might be beneficial for some children on the autism spectrum," Pennesi said. "It is also possible that there are other proteins, such as soy, that are problematic for these children." The reason Klein and Pennesi examined gluten and casein is because they are two of the most common "diet offenders." "Gluten and casein seem to be the most immunoreactive," Klein said. "A child's skin and blood tests for gluten and casein allergies can be negative, but the child still can have a localized immune response in the gut that can lead to behavioral and psychological symptoms. When you add that in with autism you can get an exacerbation of effects." Klein's advice to parents of children with ASD? "If parents are going to try a gluten-free, casein-free diet with their children, they really need to stick to it in order to receive the possible benefits," she said. "It might give parents an opportunity to talk with their physicians about starting a gluten-free, casein-free diet with their children with ASD."