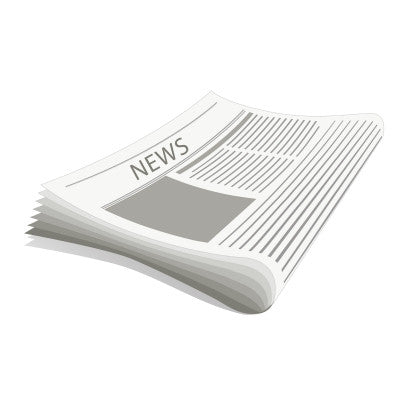 ChildsWork News, June 8, 2012: Updates on Autism, Digital Learning, and Secondhand Smoke
Today, I wanted to take some time to look a few brief, but informative articles about research in various CW fields. First, an interesting
study
on minnows conducted by Idaho State University's Mike Thomas may hold the key to environmental triggers for autism. A study that "astonished" its team, this is a worthwhile read. Next, Julie Raiscot over at Education Week reports on some new research into digital learning for pre-readers. A new study by the Joan Ganz Cooney Center of
Sesame Workshop
shows that while basic digital eBooks can have the same positive benefits as print material enhanced eBooks provide
less
benefit to emerging readers. What are your thoughts on the use of digital readers with young students? Finally, a report given at the American Urological Association's Annual Meeting connects bladder problems in young children to secondhand smoke exposure. Over the past few years we have seen a lot of legislation banning
smoking
in public places, which is what led the EPA to conclude that 90% of children's secondhand smoke exposure comes from parents. This new report just adds to the detrimental effects of smoking on those most vulnerable. What more can we do to prevent these problems?
Potential Environmental Trigger for Autism, but Only in Genetically Predisposed Individuals
From a press release featured on
Medical News Today
Psychoactive medications in water affect the gene expression profiles of fathead minnows in a way that mimics the gene expression patterns associated with
autism
spectrum disorder in genetically susceptible humans, according to research published in the open access journal
PLoS ONE.
These results suggest a potential environmental trigger for autism spectrum disorder in this vulnerable population, the authors write. The researchers, led by Michael A. Thomas of Idaho State University, exposed the fish to three psychoactive pharmaceuticals - fluoxetine, a selective serotonin reuptake inhibitor, or SSR1; venlafaxine, a serotonin-norepinephrine reuptake inhibitor, and carbamazepine, used to control seizures - at concentrations comparable to the highest estimated environmental levels. They found that the only gene expression patterns affected were those associated with idiopathic autism spectrum disorders, caused by genetic susceptibility interacting with unknown environmental triggers. These results suggest that exposure to environmental psychoactive pharmaceuticals may play a role in the development of autism spectrum disorder in genetically predisposed individuals. Lead researcher Michael A. Thomas remarks, "While others have envisioned a causal role for psychotropic drugs in idiopathic autism, we were astonished to find evidence that this might occur at very low dosages, such as those found in aquatic systems."
Print or eBooks: Which Are Better for Early Learners?
By Julie Raiscot for
Education Week
With the growing popularity of electronic readers, parents and preschoolers may be tempted to curl up with one of the devices for story time. But which is better for helping kids learn to read, print or e-books? That's one of the questions that the
Joan Ganz Cooney Center
at Sesame Workshop set out to discover through a recently released study exploring the differences in the way that parents and young kids interact when reading print, basic e-books, or enhanced e-books together. The so-called "Quick Study" by the independent research lab involved 32 pairs of parents and kids, ages 3 to 6, who together read a print book and either a basic e-book, which is a digital version of a print book, or an enhanced e-book, which offers interactive media that may include videos and games. Kids were then tested on their story comprehension and parents were interviewed about their reading practices. Data showed that kids who read the enhanced e-books recalled "significantly fewer" details of the story than those who read the print version. And reading enhanced e-books together provided less of the benefits of reading print or basic e-books because the activity led to less interaction about the story itself. That interaction—of parents asking questions, encouraging kids to relate to a story—can help with preschoolers' language development, the study said. Researchers found that print and basic e-books are better if parents and educators want to emphasize building literacy skills over just reading for fun. The interactive features of enhanced e-books can distract parents and kids from the story, impacting what kids absorb and the kinds of questions that parents ask. But when it comes to motivating reluctant readers, enhanced e-readers may entice them in ways that print and basic e-books would not, the study said. It's a fair certainty that e-books are here to stay, so it's up to parents and educators to determine the role they should play—as it is with all electronic media— in children's lives.
Secondhand Smoke Affects Bladder Function in Children, Study Suggests
From a press release featured on
Newswise
According to the Environmental Protection Agency, parents are responsible for 90 percent of children's exposure to environmental (second-hand) tobacco smoke. Children with mothers who smoke are at even higher-risk for developing health disorders. In a presentation at the American Urological Association Annual Meeting, physicians at the University of Medicine and Dentistry of New Jersey-Robert Wood Johnson Medical School and Robert Wood Johnson University Hospital showed that second-hand cigarette smoke was associated with moderate to severe irritative bladder symptoms in children. "Our research shows that exposure to second-hand cigarette smoke increases the risk of severe urinary disorders in children, that may otherwise be reduced or even prevented," said Joseph G. Barone, MD, an expert pediatric urologist, associate professor of surgery at UMDNJ-Robert Wood Johnson Medical School and surgeon-in-chief of Bristol-Myers Squibb Children's Hospital at Robert Wood Johnson University Hospital. "Our results emphasize the importance of smoking cessation for parents. Pediatricians and family physicians are urged to discuss with parents opportunities that are available to quit smoking." The study included children aged 4 through 17 who sought care of a pediatric urologist for irritative bladder storage symptoms including urinary urgency, increased urinary frequency and incontinence. 28 percent of children in the study were exposed to environmental tobacco smoke. More than half of the children in the study had moderate to severe symptoms, 50 percent of which were exposed to cigarette smoke within a car and 23 percent of which had mothers who smoked. The presentation noted that symptom severity increased with greater exposure to second-hand smoke; in children aged 4 through 10, the increase in severe urinary symptoms was significant. "Cigarette smoke is an environmental toxin and dangerous to children's health – particularly hazardous to very young and pre-pubescent children," said Dr. Barone. "Parents should make a concerted effort to reduce their child's exposure to smoke in confined places, especially in the home and in cars. Quitting smoking is the healthiest option for children." The pediatric urology program, overseen by Dr. Barone, at the Bristol-Myers Squibb Children's Hospital at Robert Wood Johnson University Hospital was ranked 35th in the nation in the 2012-13 U.S. News & World Report ranking of America's Best Children's Hospitals released on June 5. The research was presented by Kelly Johnson, MD, chief resident of urology at UMDNJ-Robert Wood Johnson Medical School. The data is considered preliminary and awaiting publication.