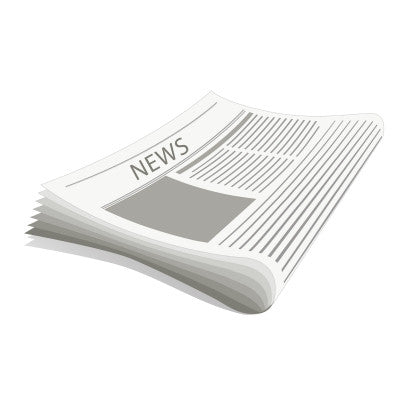 ChildsWork News, June 29, 2012: News for Teens
As summer's high temps continue to scorch us here on the east coast, I decided to share a couple great summertime thoughts especially for teens. The first is a great article from the
New York Times
for incoming high school juniors. Writer and Professor Daniel F. Chambliss offers some great tips for juniors as they spend this all-important summer preparing for the year that, in many ways, will largely determine whether and/or where they go to college.
School counselors
, too, may enjoy reviewing these tips. Next, an interesting study from the University of Zurich investigates why children, especially teens, may
lie
in school-related circumstances. Could it be that there is a different line between true, moralistic honesty and society-set rules? How can we use these ideas to spark a discussion among our students about the importance of
both
honesty and lying under certain circumstances? [caption id="attachment_1475" align="alignleft" width="300" caption="Image courtesy of Sheela Mohan"]
[/caption]
College Basics for High School Juniors
By Daniel F. Chambliss for the
New York Times
For high school juniors who attend a prep or elite public school, advisers are readily available to help you find the
right college
. For everyone else, here are the basics.
The No. 1 Rule in College Basics
First, you must go. Unless you have a good trade (electrician, plumber) or plan a military career, a college degree is necessary for a decent life in 21st-century America. Unfortunately, college will be very expensive. The good news, however, is that a decent college education is the best product you'll ever buy. It never breaks. It doesn't rot, it can't be stolen, and it won't burn down. It's impervious to floods and global warming. If you sell it (and you will), you'll still be able it to sell it over and over again. It will make you wealthier, healthier and better at solving problems. All told, an excellent purchase.
Think About What You Want
"It's all about 'good fit' — figuring out what you want out of college, and finding the college that best fits," said Cassie Magesis, a college counselor at Goddard Riverside Community Center. Think seriously about your goals, your strengths and your weaknesses, how you work, what support (financial and personal) you'll need and so on. Once you know what works for you, you're halfway there.
Calculate the Costs
Of course, financial "fit" is crucial. Unless your parents are wealthy or savvy savers, you'll probably have to borrow some money. Figure out what you think college will cost — and 
include everything
. "I can't tell you how many kids have to drop out of CUNY, which they commute to, because they can't afford the monthly MetroCard," Ms. Magesis said. Check the financial aid packages available. Some of the most expensive private colleges offer lavish financial aid packages to lower-income students they want. Harvard famously charges nothing — 
nothing
 — to enrolled students with family incomes under $60,000. One more thing: Don't borrow so much that you change your career plans and your 
life
 to pay for college. College exists to help your life, not your life to help college.
Do Your Research
How do you find the right school? Guidebooks, available at most libraries, can help you get a feel for different colleges, and U.S. News listings provide a rough guide for different quality of institutions. Lots of people knock the rankings, but realistically, prestige does matter. People (employers, for instance) will care where you went to college. It's also a good idea to talk with college graduates, especially people familiar with various colleges — teachers you trust, family friends, graduates of different schools. Online programs, I should note, are not for your typical recent high school graduate. They work best for strongly motivated adults who have a clear career path or want training for specific jobs. They basically increase access by providing less college: less face time with caring teachers, less campus life with other students, less "atmosphere." A good traditional campus with close faculty member contact is a better choice for most young people. Overall, people matter more than programs, and teachers matter more than topics. For traditional students, motivation will be the crucial factor in your college success, and some colleges are better at motivating their students. Small classes, good teachers, exciting lectures, fellow students who really want to learn: these are the factors to watch for. Find those, and you'll get the deal of a lifetime.
Sometimes, Cheating is Allowed
From a University of Zurich
Press Release
No lying, cheating or forging parents' signatures – school children basically want to be honest. Depending on the school situation, however, they make exceptions and adopt unconventional honesty rules. Then they are sometimes dishonest to get a better mark. Not lying is regarded as a learned and well-known rule of honesty among 14 and 15-year-olds at Zurich's high schools. Additional theoretical moral knowledge also includes conventional rules of honesty such as not using unfair aids during school tests or forging parents' signatures. What might seem like a duty to live up to school expectations at face value is actually a very different story beneath the surface. After all, dishonest practices are permitted for young people in certain classroom situations and with individual teachers. "In such cases, young people deem it acceptable to cheat on exams, withhold information or sign their parents' signatures themselves," explains Emanuela Chiapparini. The youth researcher from the University of Zurich studied the virtue "honesty" from the perspective of school children, conducting 31 in-depth interviews with high-school children aged between 14 and 15 in the Canton of Zurich. Based on the reports and accounts, she pieced together the explicit and implicit honesty rules among young people.
Pragmatic and social, not moral criteria
According to Chiapparini, there is a discrepancy between morally legitimate, conventional honesty rules and individually founded and peer-based unconventional honesty rules. Particularly in real dilemma situations, young people do not make decisions based on moral principles, but rather take their cue from pragmatic and social criteria. For instance, Thomas owns up to an incident to save the class from a collective punishment even though he did not damage the chair. For his false conduct, he has to stay behind after school one afternoon. In return, however, he is looked up to by his peers and his standing improves.
Pupils expect scrutiny
School children fundamentally expect the teacher to take in or at least check their homework. Some of them are appalled if teachers eat or mark other exams during school tests instead of checking the pupils' independent work. If teachers behave in such a way, pupils might resort to cunning cheating techniques while the teacher's importance as a point of reference diminishes. Young people strongly criticize the lack of control and test how far they can get away with unconventional honesty rules, which sometimes border on provocation. "If Miss can't be bothered to check, that's her problem; it's open season for cheating!" seems to be the honesty rule pupils have come up with in response. Apart from expecting checks, school children would also like understanding teachers who welcome discussions. The same goes for parents. There particularly seems to be a desire for empathy on the part of legal guardians if a child receives poor grades on school tests and the results need to be signed by the parents. In such delicate situations, such criteria as appropriateness, collegiality and fear influence dishonest behavior in young people.
Productive processing of everyday school life
Based on the results of the study, Chiapparini concludes that young people, if they are dishonest, are not so much interested in rejecting moral norms. Instead, their behavior represents a productive processing of everyday school life, which is governed by institutional rules. For instance, school children weigh up the potential threat of punishment and go out of their way to behave dishonestly based on their experiences. The school parameters thus promote many unconventional honesty rules: Situations that are caused by a teacher do not have to be rectified if advantages are gained among peers within the class. If the teacher changes the deadline for handing in a piece of homework, for example, the pupils do not have to announce this according to their rules. Or they can withhold information if the teacher does not request it, it is not about anything important or the facts are not going to be checked.
Ambivalent honesty
Even though considerable importance is attached to the virtue "honesty" as desirable conduct in school practice, the notion of virtue in the theoretical approaches of school education has largely disappeared since the 1960s. "In the current debate on schooling, all too often the idea of virtue is used unilaterally and normatively," says Chiapparini. "The empirical results, however, reveal the virtue 'honesty' to be an ambivalent mode of behavior in young people that depends on the situation, context and individual."