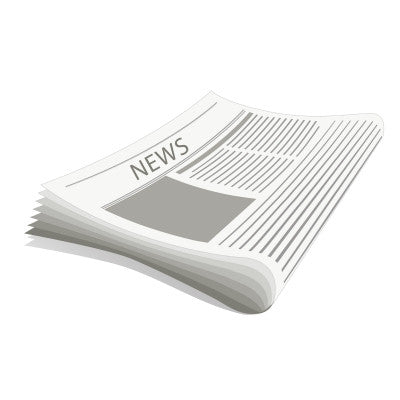 ChildsWork News, Jan. 28, 2012: Focus on Numbers
As we head into the weekend, I wanted to share a few interesting articles that focus on numbers. The first, from the New America Foundation's Jennifer Cohen talks about how 2010 Census data has shown a disturbingly large increase in student poverty throughout the country. As we look more closely at these numbers, the indication is that federal and state funding should increase for these districts. However, as Cohen points out:
The relatively moderate funding increases [appropriated by Congress] may mean that many states and districts will not get sufficient additional federal funds to support the needs of their newly-eligible students, resulting in a tough budget year…
At the heels of this report, another New America writer, Clare McCann, reports on a new study in
American Behavioral Scientist
which shows attention problems have a larger negative impact on test scores than socio-economic level. According to this study:
…students' attention problems had a bigger impact on their academic performance than their family income level, and that the classmates of students with attention problems experience a negative impact on their own test scores.
The implications of this study show that special needs students without behavioral problems (i.e. those most likely to be mainstreamed) are impacting the overall effectiveness of lessons for the whole class. This seems to implicate a greater need for individual instruction for these children in order to better prepare the entire class for tests and an increased emphasis on attention development over poverty-related funding. Which study is right? With the limited funds at the national, state and district level that are currently available, it seems that in designing the 2012-2013 budgets schools are going to have to make some hard choices. Which programs (poverty-related or attention-related) do you think deserve these limited funds?
New Census Estimates Show Increases in Students Poverty Across the Country
By Jennifer Cohen for The New America Foundation's
Education Funding
When the federal government distributes education funding via formulas, it typically takes several things into account. Chief among the data typically used are state- and school district-level poverty rates as determined through the Small Area Income and Poverty Estimates the Census Bureau conducts annually. These poverty rate estimates show the percentage of children age 5-17 living in families with total income below the poverty rate. Recently, the Census Bureau made those estimates available for 2010, providing a unique look into how poverty rates have shifted as a result of the economic recession. Those data are now available on the Federal Education Budget Project's website (
Ed Money Watch's
parent initiative), http://febp.newamerica.net. Users can compare poverty rates over time and view them in tandem with data on federal funding, student achievement, and other demographics. At the state level, the data show that poverty rates increased from 2009 to 2010 in all but two states – New Hampshire and Missouri. In both of those states, poverty rates decreased slightly. Nevada endured the largest poverty rate increase – 3.4 percentage points – to 19.2 percent in 2010. An additional 15 states saw increases of more than 2.0 percentage points from 2009 to 2010, including several large states such as California, Florida, and Pennsylvania. Nationally, the poverty rate increased from 18.2 percent to 19.8 percent. At the district level, the data show much greater variability in poverty rates year to year. Of the nearly 14,000 school districts with data, over 9,100 saw increased poverty rates from 2009 to 2010, with an average increase of 3.9 percentage points. But nearly 700 districts saw increases of more than 10 percent from year to year, likely creating a significant increase in the number of students in need of additional services and support. Just over 4,300 districts experienced decreases in their poverty rates and nine districts saw no change at all. What do these increased poverty rates mean for federal funding? Because most federal funding formulas – including those for Title I, Part A Education for the Disadvantaged Grants, Individuals with Disabilities Education Act grants to states, and Title II Improving Teacher Quality State Grants – take poverty into account, these substantial increases in poverty rates should mean increased allocations for many districts. These numbers are likely to be used to distribute grants for fiscal year 2012 because they provide the most recent data available. Though Congress did appropriate more funding for all three programs for 2012 compared to 2011, it probably won't be enough to compensate for the demographic changes.  The relatively moderate funding increases may mean that many states and districts will not get sufficient additional federal funds to support the needs of their newly-eligible students, resulting in a tough budget year for the districts that saw large increases in students living in poverty from 2009 to 2010. Check out the Federal Education Budget Project website to view the new student poverty data as well as new or updated data on state allocations for Title I, Individuals with Disabilities Education Act, and Impact Aid Basic Support Payments for fiscal years 2011 and 2012.
New Research on Behavior and Academic Achievement in Kindergarten
By Clare McCann, writing for The New America Foundation's
Early Ed Watch
When researchers and policymakers talk about closing "achievement gaps," they are usually referring to gaps in academic performance correlated with students' socioeconomic statuses. Now a new study suggests that classroom behavior problems may be, in fact, an even more significant factor than family income on students' test scores, as early as kindergarten. "Links Between Young Children's Behavior and Achievement: The Role of Social Class and Classroom Composition" was published by the journal
American Behavioral Scientist
last month. Its authors, Annie Georges and Jeanne Brooks-Gunn of Columbia University and Lizabeth Malone of Mathematica, found that students' attention problems had a bigger impact on their academic performance than their family income level, and that the classmates of students with attention problems experience a negative impact on their own test scores. The researchers used data from the U.S. Department of Education's 1998-1999 Early Childhood Longitudinal Study to sample and track more than 14,000 kindergarten students across nearly 900 private and public programs. Students were rated on two factors, attention skills and aggressive behavior. They were also identified by their socioeconomic statuses, race and gender. The authors analyzed the reading and math scores of students within each group. Students with attention problems had the lowest scores of all four groups, scoring 8 points lower on a 100-point math exam and 7 points lower on a 100-point reading exam. This group also had a higher proportion of black and Latino children than the full sample; 20 percent of the children with attention problems were black students, while black students made up only 16 percent of all the children in the study. The discrepancy in scores between the full sample and students with attention problems exceeded the gap between low- and higher-income students. But that wasn't all.  In classrooms with students who had attention problems, other students were also negatively impacted; a higher proportion of those students' reading and math scores averaged 5 percentile points below average than in classrooms without students who had attention problems. The researchers also found that children with attention problems showed slower growth in learning new material in reading and math. That suggests that addressing attention problems in early childhood could help many children make academic gains throughout their school careers. Report co-author Jeanne Brooks-Gunn said, "New interventions…are suggesting that we can help preschool and early elementary school children do a better job at self-regulation and attention. Tools of the Mind is a good example of a really interesting intervention that seems to work." The study found that students who demonstrated aggressive behavior were substantially less disadvantaged academically than those with attention problems. Aggressive students' scores were only a few points behind those of students with no behavior problems: 2 points lower in math and 3 points lower in reading. Students who had both attention and aggression problems scored roughly as low as those students who only had attention problems.  In all cases, the researchers found that these results were independent of socioeconomic status, race or gender. Moreover, the study did not show any negative test-score effects on the classmates of aggressive students. But Brooks-Gunn cautions that the study's results don't mean that aggression problems can be ignored. She notes that other research shows that "early and sustained aggression" can lead to more behavior problems and increased rates of juvenile delinquency, teen pregnancy and high school dropouts down the line. Given that the authors of this study found attention problems can lead to a dramatic disparity in exam scores, the practical applications of this study are substantial. The researchers conclude that "it makes sense to align teacher training and school intervention to foster children's attentive behavior." Helping teachers – or school psychologists and social workers, as the study recommends – diagnose and correct attention problems in the early grades could give those children a better chance for high academic achievement and, ultimately, help them succeed later in life.
Clarification 1/26: The study found significant effects on academic performance for individuals and for classrooms only with attention-based, not aggression-based, behavioral problems.