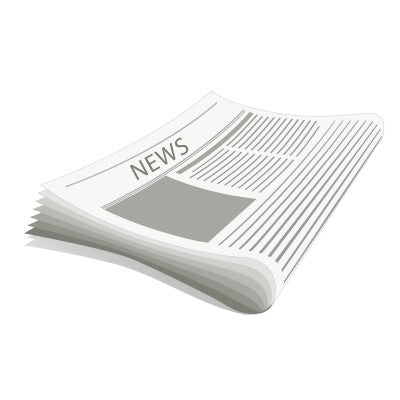 ChildsWork News, Feb. 3, 2012: Briefs and the SATs
I wanted to share a few short news briefs with you all this morning that touch on some important topics here at CW before moving on to another big scandal in the education world that tangentially affects us all. In the briefs, some of my favorite Education Week bloggers cover important developments in universal standardized testing as well as the prevalence of gay-related bullying slurs at the elementary level. First, as we move towards the integration of technology in standardized testing, the restraints that local budgets will place on its implementation are coming into the foreground. With local school districts budgets coming to vote in the next couple of months, balancing the need to move forward with technology and save our taxes will present a special problem. The next article reveals some not-so-startling facts about bullying in school and use of homosexual slang words. We know bullying is a problem that goes beyond "anti-bullying" messages and policies, and as a blogger on one of our sister sites explained recently, phrases like "
that's so gay
" get at the heart of the bullying epidemic in this country. My final article this morning comes from the
New York Times
and it covers an issue that has been getting a lot of press. It seems that Claremont McKenna College in California has been exaggerating SAT scores to reporting agencies such as
US News and World Report
for years in order to increase their ranking. Amid all of the emphasis placed on tests and rankings both at the K-12 as well as post-secondary level, scandals like this one lead us all to question the environment that high stakes tests create. Can the value of a school really be determined by its test scores?
Tech. Challenge Ahead for Common Tests
By Catherine Gewertz, writing for
Education Week
Most states that have adopted the common standards anticipate significant challenges in shifting to a computer-based assessment system designed for those standards, a new study concludes. A survey released last week by the Center on Education Policy is based on responses from 35 states. It shows that 20 states anticipate a "major challenge" rounding up enough computers so all students can take the new tests, which are expected to be fully operational in 2014-15. Another four states said they expected getting enough computers to be a "minor challenge," and nine others said they didn't anticipate a problem, or that it was too soon to tell. States also cited adequate Internet access and bandwidth as a potential problem, as well as having access to expertise to help with technological problems as the tests are being given. The two consortia of states working on tests for the common standards are jointly designing a "technology needs-assessment tool" that will help states and districts gauge their readiness for the common assessments.
Gay Slurs Found to Be Common Talk in Schools
By Nirvi Shah, writing for
Education Week
"Playgrounds and Prejudice: Elementary School Climate in the United States" While most elementary students are taught they shouldn't bully each other or call each other names, many report that they hear classmates say things like "you're so gay" or "that's so gay," according to a new nationwide survey commissioned by the Gay, Lesbian, Straight Education Network. The survey, of 1,065 3rd through 6th graders and about 1,100 teachers, also found that while 85 percent of teachers have had professional-development training about bullying or harassment, fewer than half reported they would feel comfortable responding to questions from their students about gay, lesbian, or bisexual people. They said they seldom receive professional development about lesbian, gay, bisexual, or transgender families or gender issues and want training on these topics. The survey—one of few that have examined bias among young students—found that fewer than half of teachers say male students who act or look traditionally feminine would feel comfortable at the school where they teach, and a quarter of both the students and the teachers report hearing other students use labels such as "fag" or "lesbo" at least occasionally. Along with the survey, conducted by Harris Interactive, the New York City-based GLSEN unveiled a toolkit called "Ready, Set, Respect!" to help elementary school teachers develop respectful behavior in their students.
College Says it Exaggerated SAT Figures for Ratings
By Daniel E. Slotnik, writing for
The
New York Times
Claremont McKenna College, a small, prestigious California school, said Monday that for the past six years, it has submitted false SAT scores to publications like U.S. News & World Report that use the data in widely followed college rankings. In a message e-mailed to college staff members and students, Claremont McKenna's president since 1999, Pamela B. Gann, wrote that "a senior administrator" had taken sole responsibility for falsifying the scores, admitted doing so since 2005, and resigned his post. People briefed on the matter said that the administrator was Richard C. Vos, vice president and dean of admissions, whose name was removed in the last few days from the college's online list of top officials. Mr. Vos, reached at his home Monday night, said: "No comment. It's an internal personnel matter." The critical reading and math scores reported to U.S. News and others "were generally inflated by an average of 10-20 points each," Ms. Gann wrote. For the class that entered the school in September 2010 — the most recent set of figures made public —the combined median score of 1,400 was reported as 1,410, she said, while the 75th percentile score of 1,480 was reported as 1,510. Such small differences might influence the rankings, and the deception underscores the importance those rankings have taken on, as colleges fret over the loss of even a notch or two against their competitors. Robert Franek, the senior vice president of publishing for The Princeton Review, which provides preparation for the SAT and also ranks colleges, said that he had never heard of a college intentionally reporting incorrect data. "We want to put out very clear information so that students can make an informed decision about their school," Mr. Franek said. "I feel like so many schools have a very clear obligation to college-bound students to report this information honestly." The Princeton Review bases its college rankings on student opinion rather than test data, Mr. Franek said, so he was uncertain whether a change as small as that reported would make a difference. "It's hard for me to say, but that is a small percentage," Mr. Franek said. "That is a pretty mild difference in a point score. That said, 10 points, 30 points to a student that isn't getting that score on the SAT could be an important distinction." Claremont McKenna, a liberal arts school with about 1,200 students and a strong focus on political science and economics, is part of the Claremont colleges cluster east of Los Angeles. Long considered a good school, in the last generation it has moved into the elite ranks — at least as measured by the most-popular ratings. The current U.S. News rankings list Claremont McKenna as the ninth-best liberal arts college in the country, a fact noted on Ms. Gann's biography on the college's Web site. The Princeton Review gives the college an academic rating of 97 out of 99 and an admissions selectivity rating of 96 out of 99, comparable to some Ivy League schools. It remains to be seen whether the revelation of falsified test scores changes that status. Ms. Gann wrote in her message that she was first warned of inaccurate reporting this month and asked other administrators to investigate, leading to an administrator's admission of guilt and Monday's announcement. "At this time, we have no reason to believe that other individuals were involved," she wrote. "As an institution of higher education with a deep and consistent commitment to the integrity of all our academic activities, and particularly our reporting of institutional data, we take this situation very seriously." She added that the college has alerted the publishers of college rankings and has hired the law firm O'Melveny & Myers to investigate further.