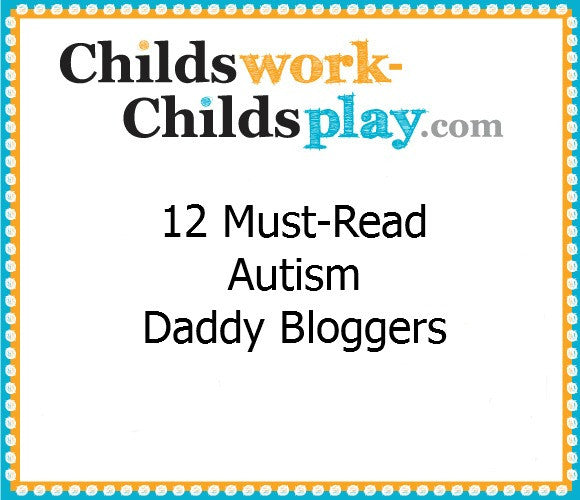 Autism Daddy Bloggers
This past week, one of our Childswork bloggers,
Jim
, shared a list of fathers who blog about autism and their families. They each have a story to tell, much like the moms who blog. We loved the idea of seeing the dads' perspective and wanted to be sure you checked out these dads and their blogs, just in case you don't already follow
Jim's blog on facebook
(go follow now!) and missed this list!  
If you prefer to follow along via facebook, here are the links to their fanpages:
Pucks and Puzzle Pieces
,
Pancakes Gone Awry
,
Find My Eyes
,
Both Hands and a Flashlight
,
Autism Daddy
,
Fathers for Autism
,
Brain Fried Network
,
Stuart Duncan: Autism from a Father's Point of View
,
Happy Trouble
,
Lou's Land
,
Bacon and Juiceboxes
,
Just a Lil Blog